pizza
Coffee Toffee Shortbread Cookies | Salt and Serenity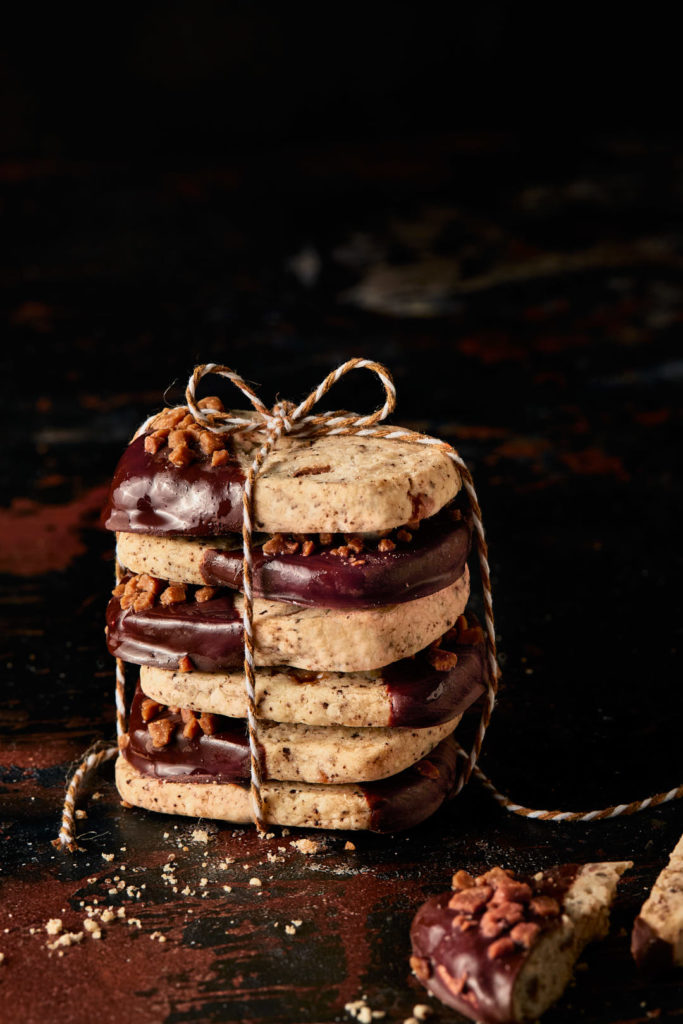 Cookies are my love language. It's how I show my nearest and dearest that I care about them. I urge you to bake these for your loved ones. They are a decidedly adult cookie, with a very strong coffee flavour, thanks to the addition of instant coffee crystals to the dough. I used Folgers instant coffee because the coffee crystals do not dissolve in the dough and you get beautiful coffee flecks. I love to see flavour cues in my food.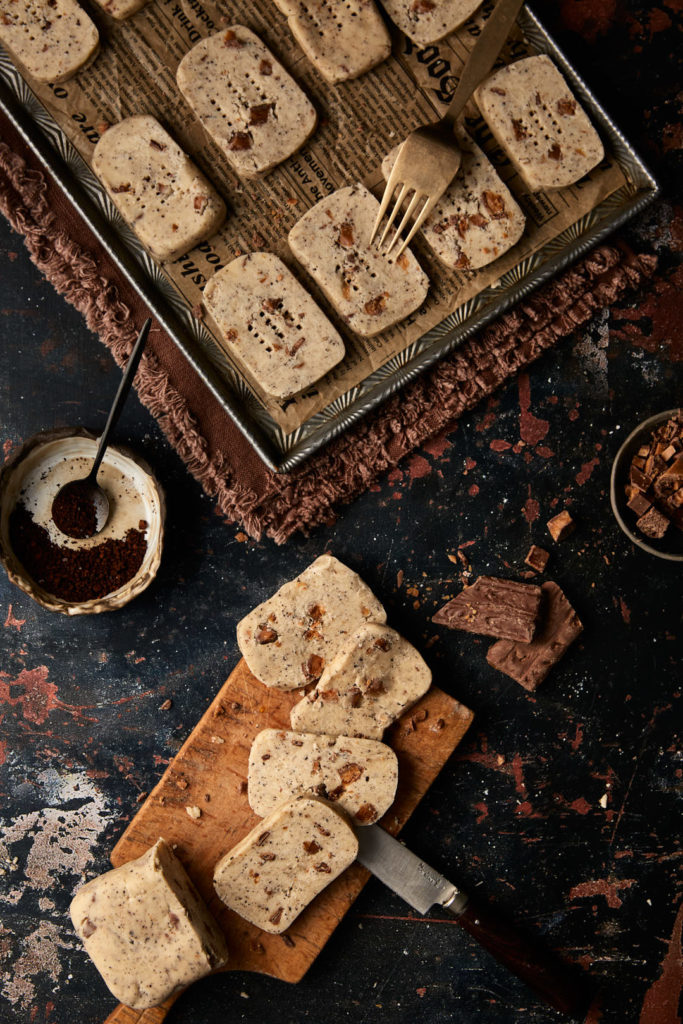 I also added some chopped Skor bars to the dough. Chocolate and toffee provide a nice balance to the bitter taste of coffee. These are a simple slice and bake cookie with a very sophisticated flavour profile.
The base Shortbread recipe comes from Erin Clarkson over at Cloudy Kitchen. If you are a baker, you must follow her. Her recipes are delicious and always turn out perfectly. She is a huge proponent of baking by weight rather than volume. I would love it if this became the standard for home bakers. This is the only way to ensure consistent results. The coffee and toffee additions are my brainchild.
The addition of cornstarch to the dough contributes to these cookie's melt in the mouth texture.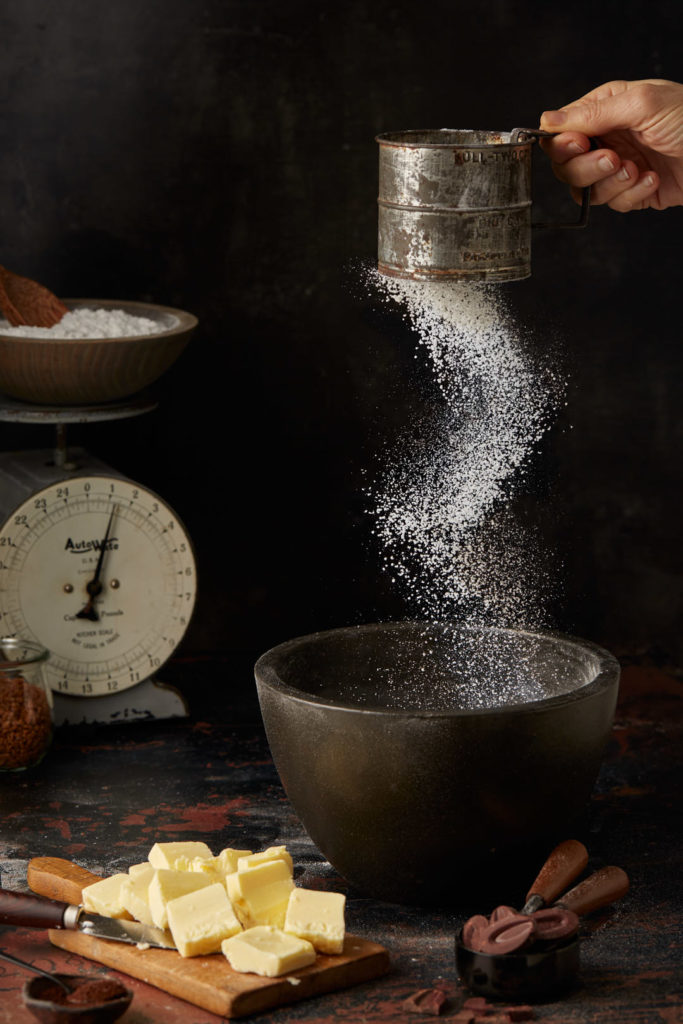 Because I'm not a minimalist, I dipped the baked cookies in bittersweet chocolate and then sprinkled the wet chocolate with some Skor bits. Fancy is how we roll around here at salt and serenity.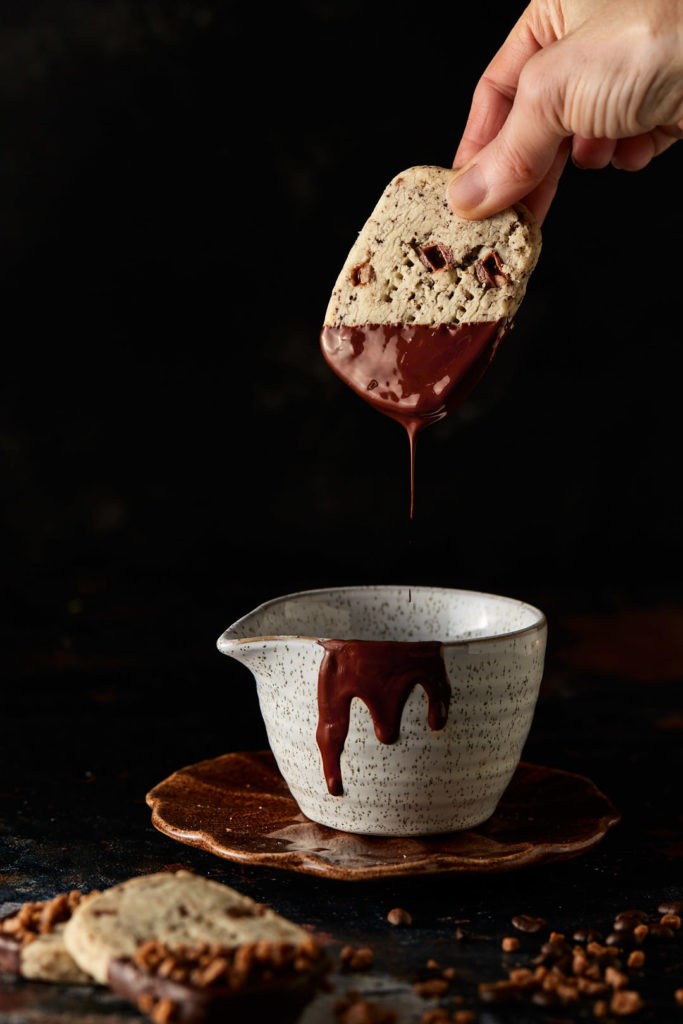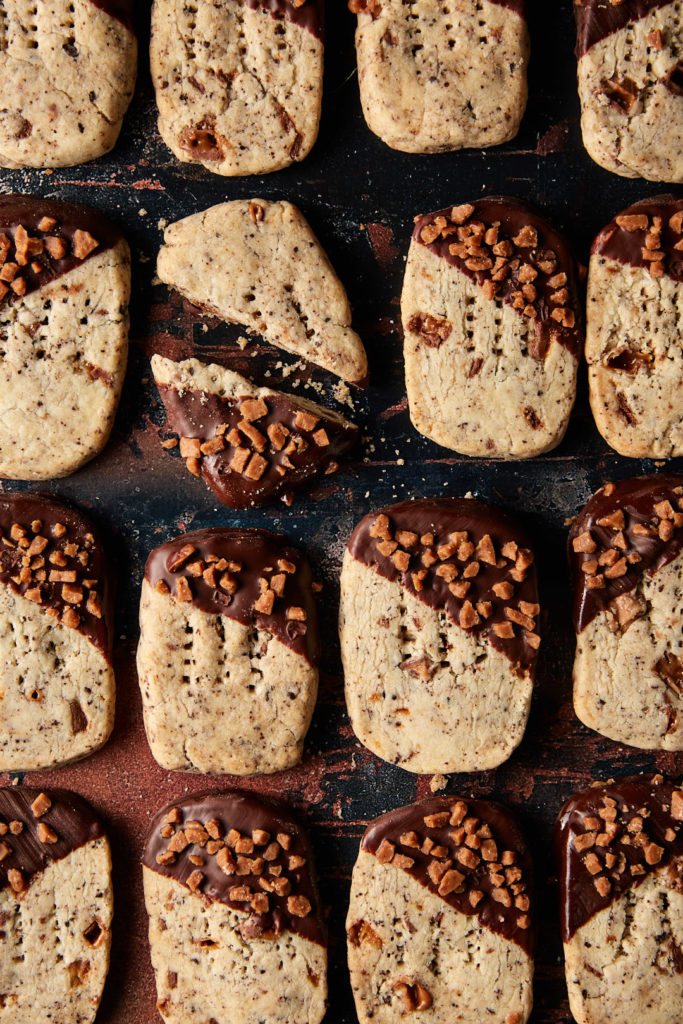 Click here to print recipe for Coffee Toffee Shortbread.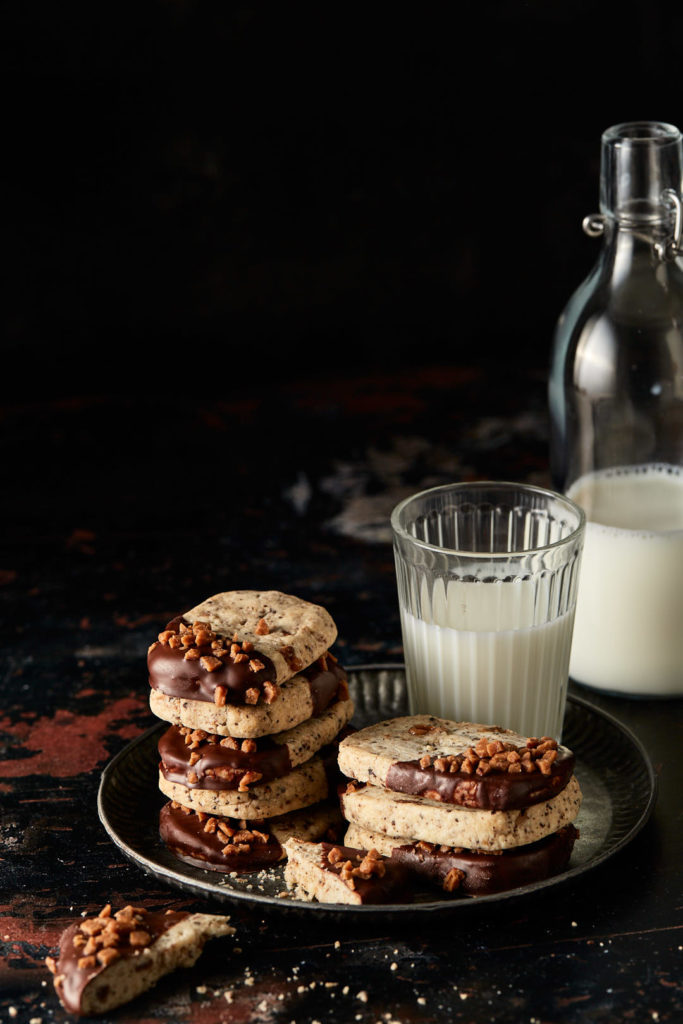 Source link