pizza
Marching Orders – PizzaGoon: Pizza Blog
Here are some pizzas and breads I created this weekend. The first was an elaborate mixing and intriguing bake of the Greek communion bread Prosphoro. I had to bake it starting at 120F first then upward to 160F, 195F, 230F and 300F for approximately four hours so it stayed the same and kept the holy seal that I stamped into it after proofing.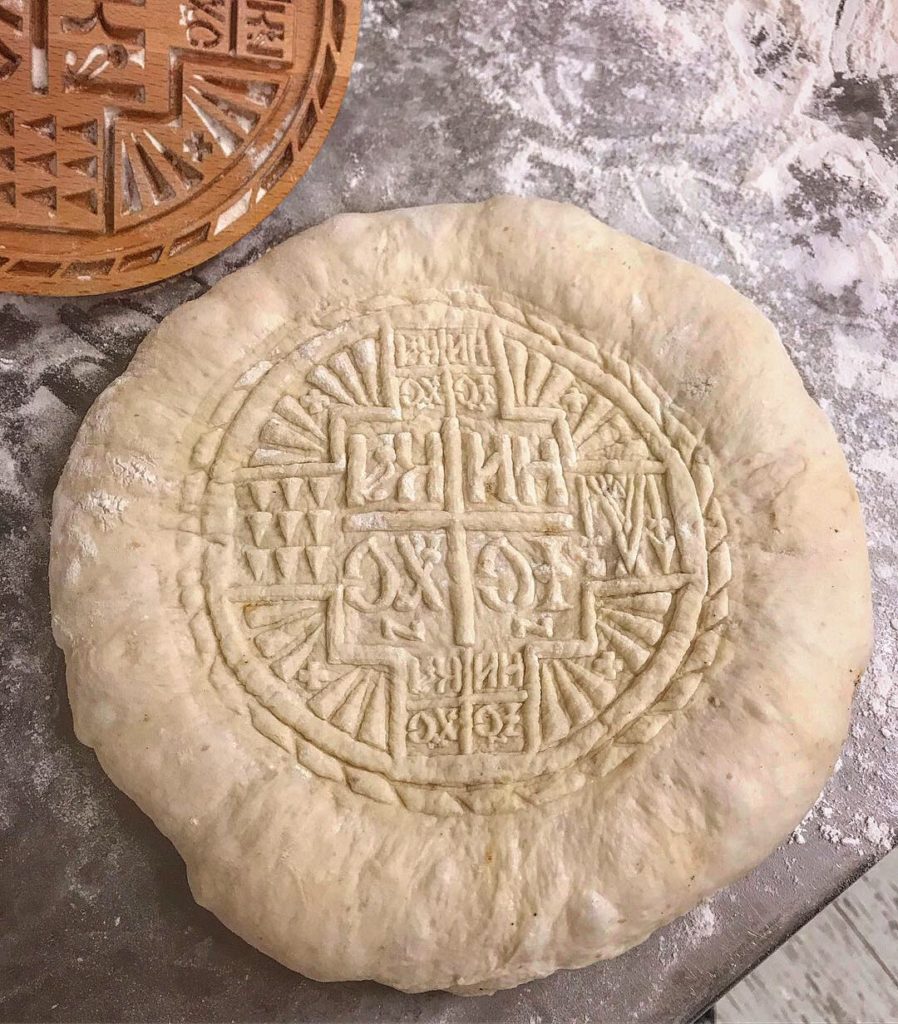 I definitely want to try this again even though my ovens don't even go to 120F. nyuk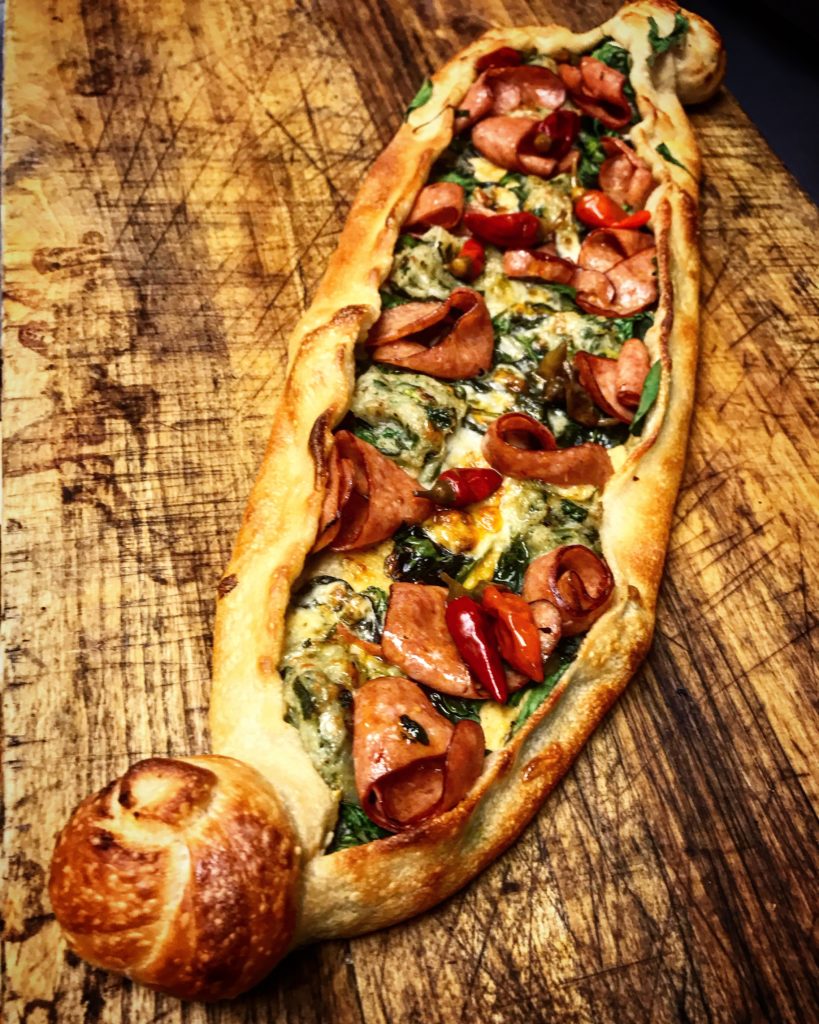 Next is a delightfully large Turkish-style Pide (Pee-Day) with cashew butter, fresh spinach, Yukon gold potato pudding with cilantro and roasted leek, shaved andouille sausage and calabrian chilies.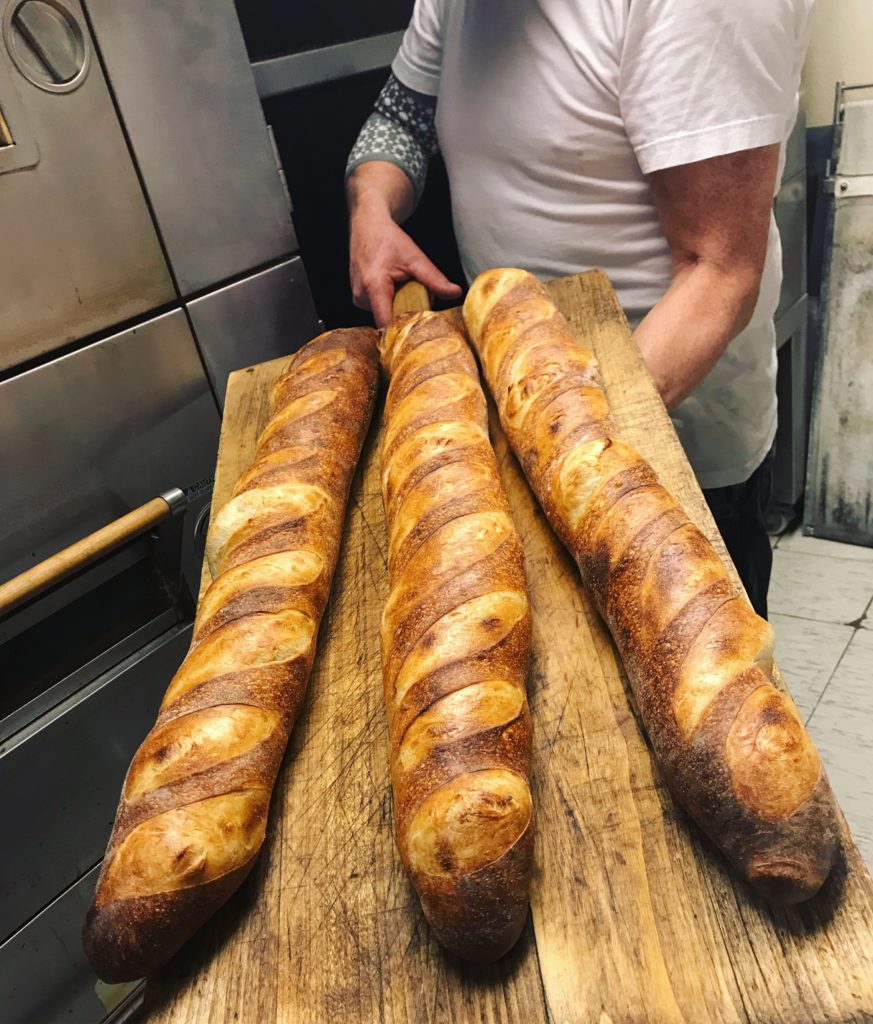 Despite a case of major tennis (bakers) elbow, I managed to create some ginormous Torpille a baguette, or what I call torpedoes.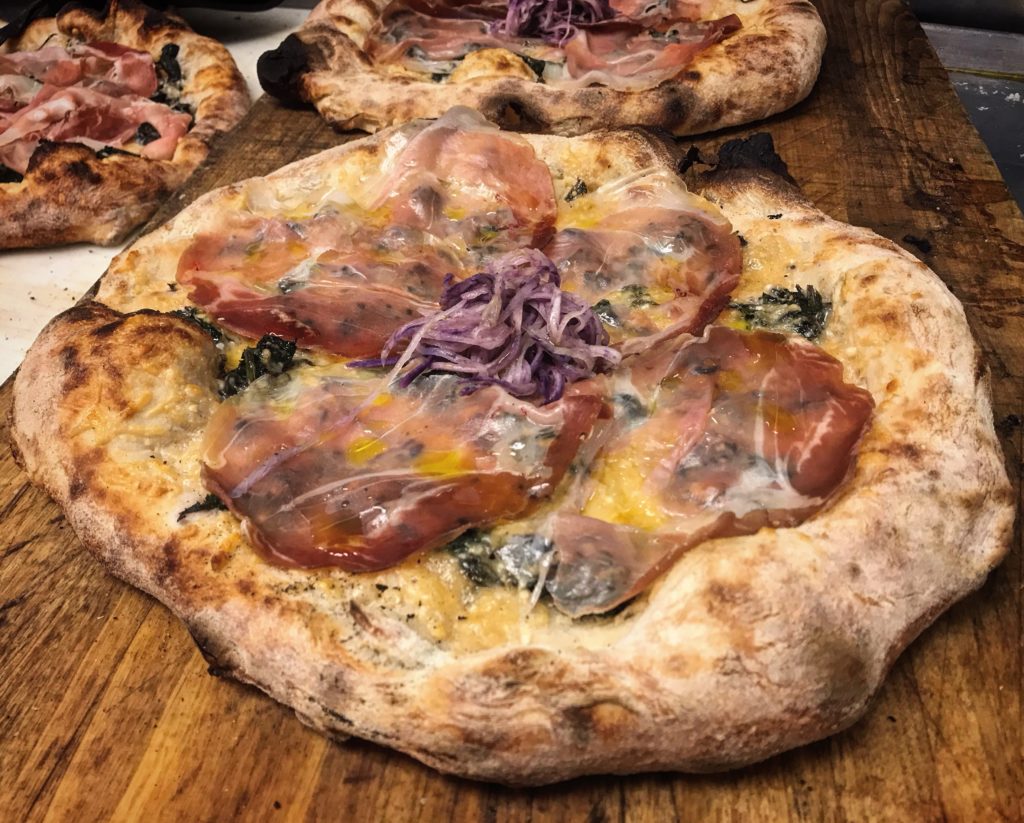 After turning up my ovens to 700 degrees (F), I used some bodaciously proofed sourdough to bang out a culatella Fiochetto pizza with baby kale, Parmigiano Reggiano and Primaterra Farms Purple radish. See how the culatella melts on the hot pie right out of the oven? Delish!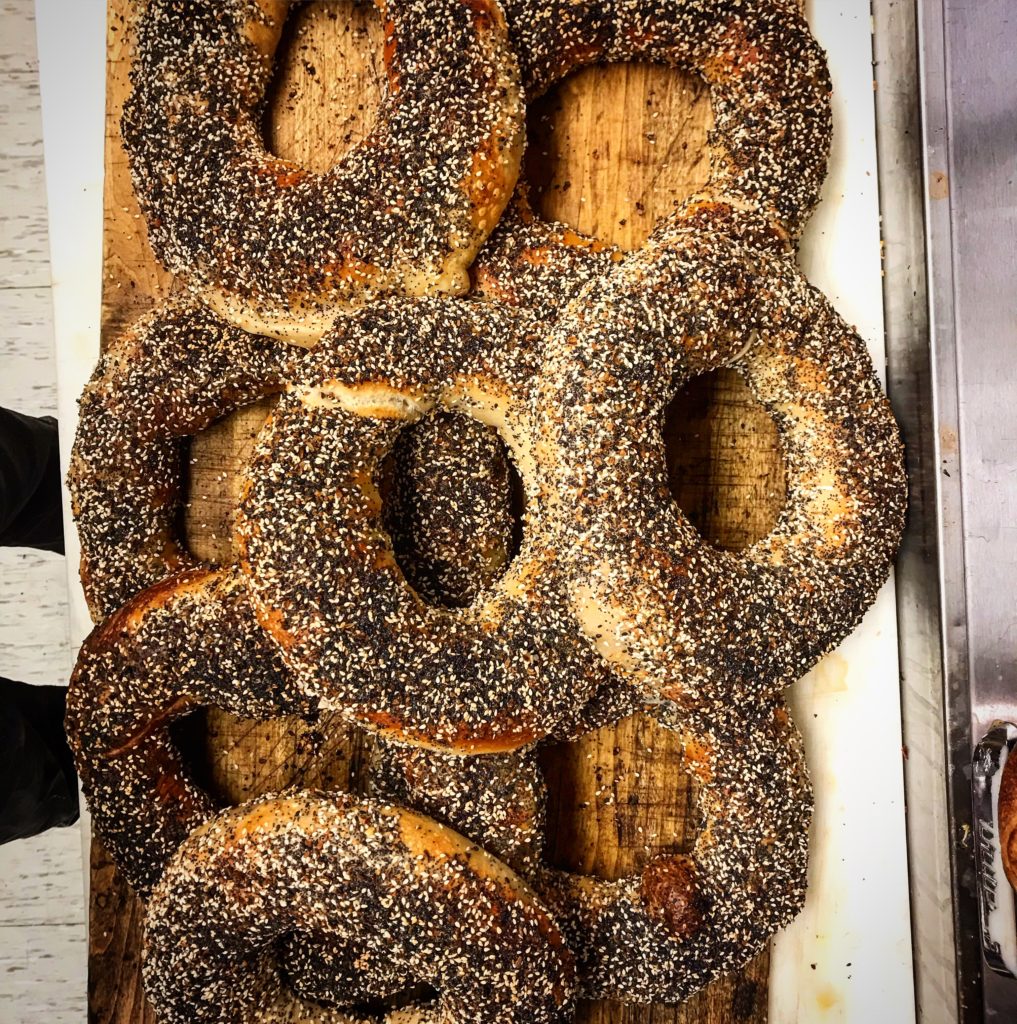 One of my best sellers this weekend was the "Everything Snagel". My absurd creation that melds all the best of an everything bagel with smoked salmon, cream cheese, capers, hard boiled egg and red onion. The thing is that I put all these inside and bake these bad-boys. Needless to say, they sold out quickly.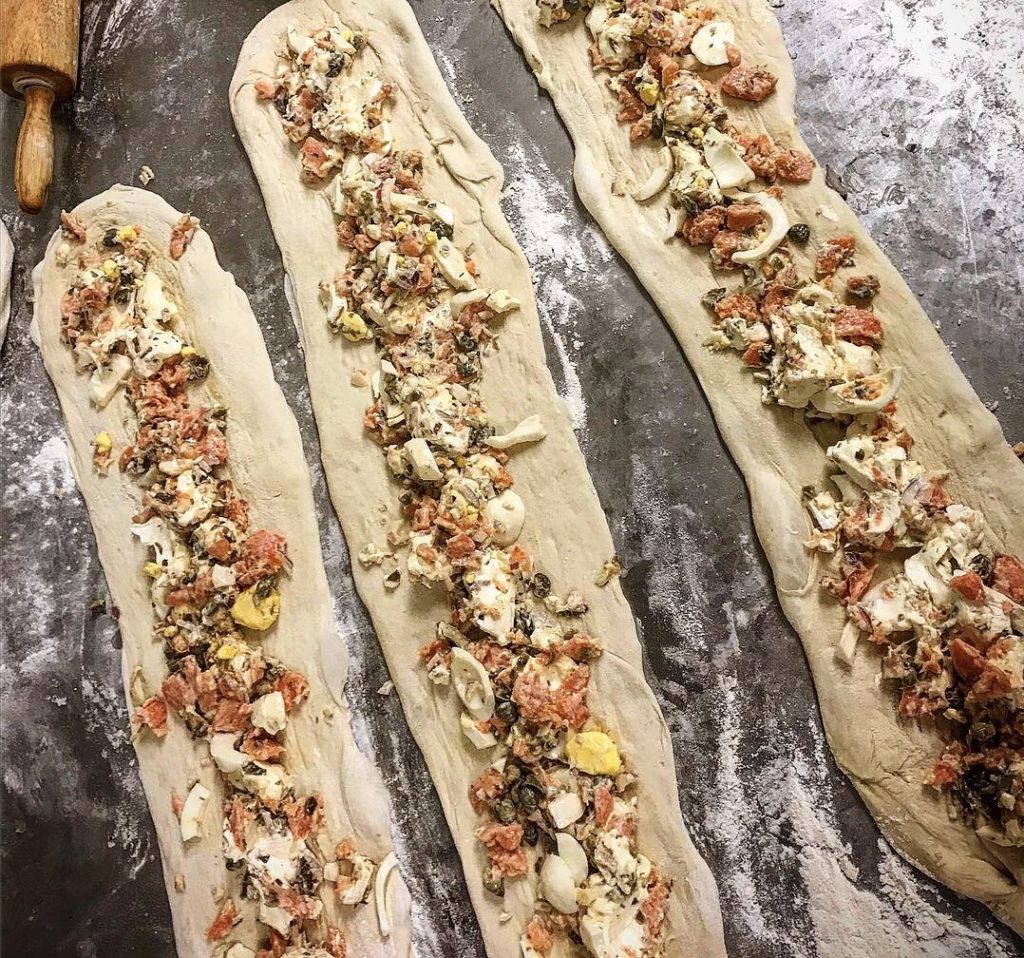 Here's how I filled them.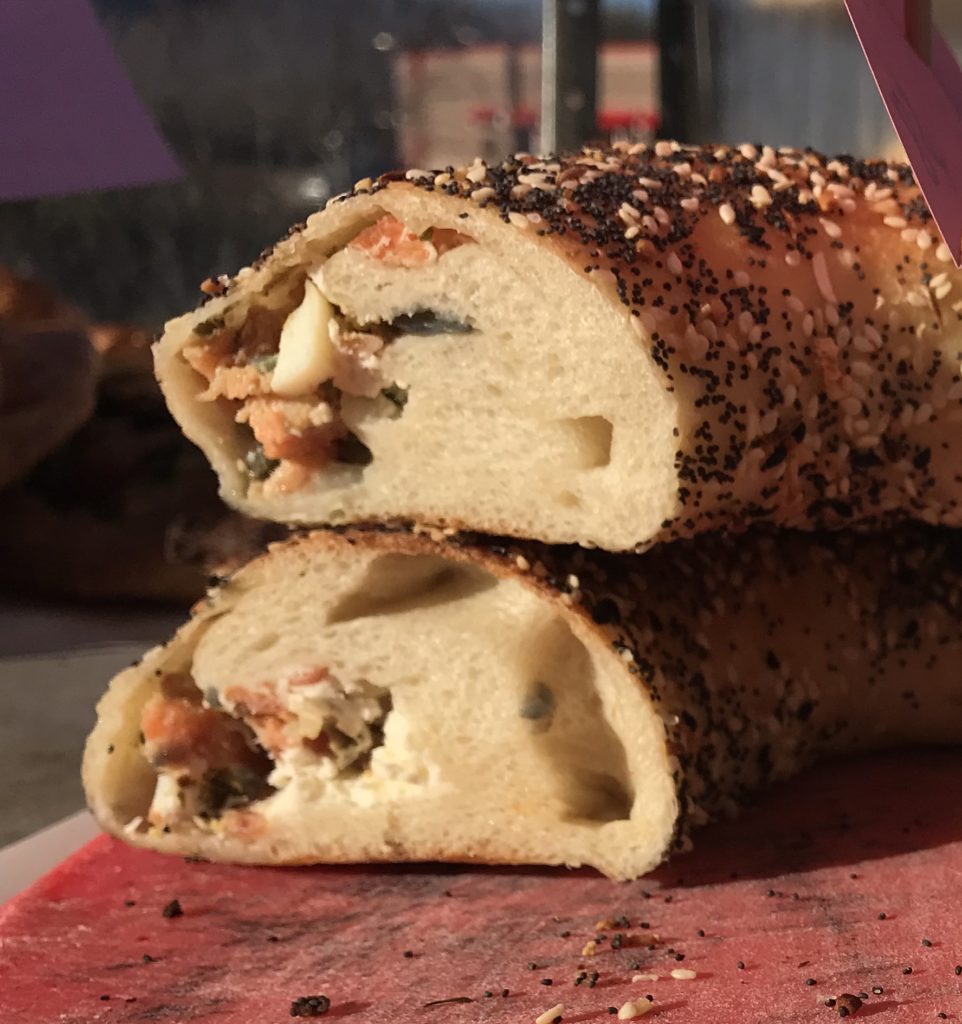 Here's a random interior shot. I need some work on centering I guess.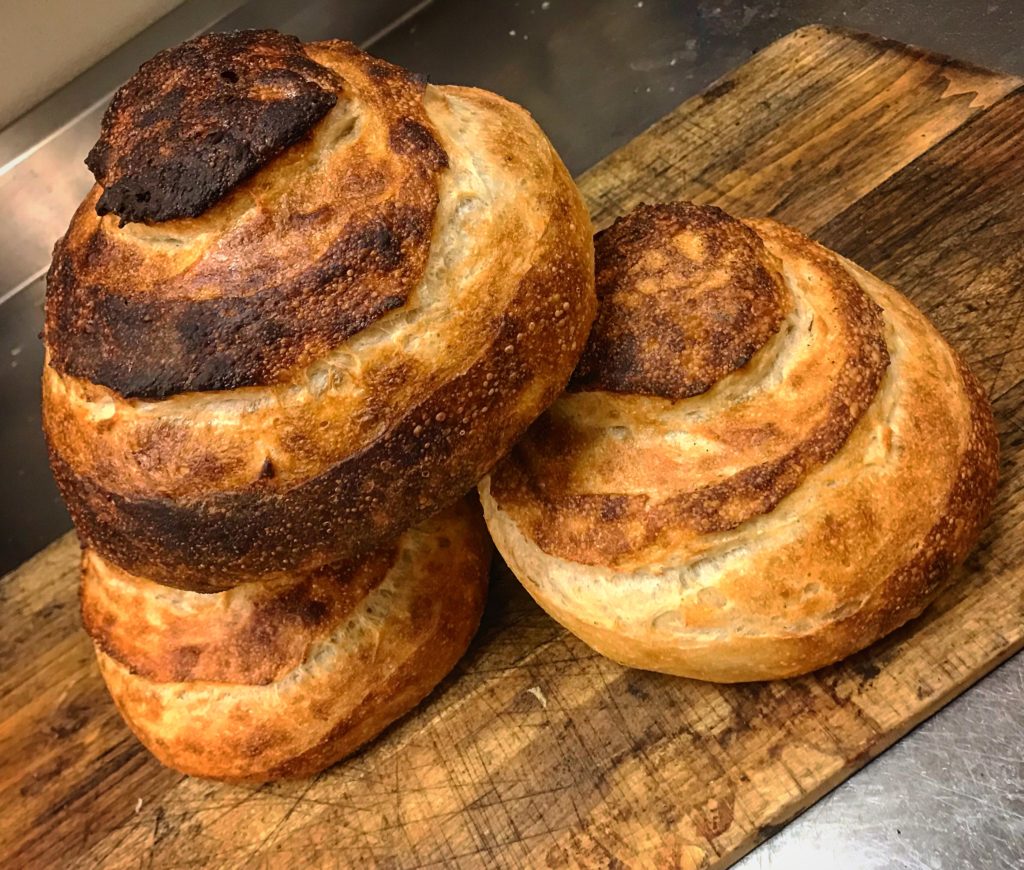 Next, I did a bunch of "Pop-Top" boules. This sourdough is made with a crazy circular and very deep slash with a very sharp lame or blade. I could barely get these out of the oven.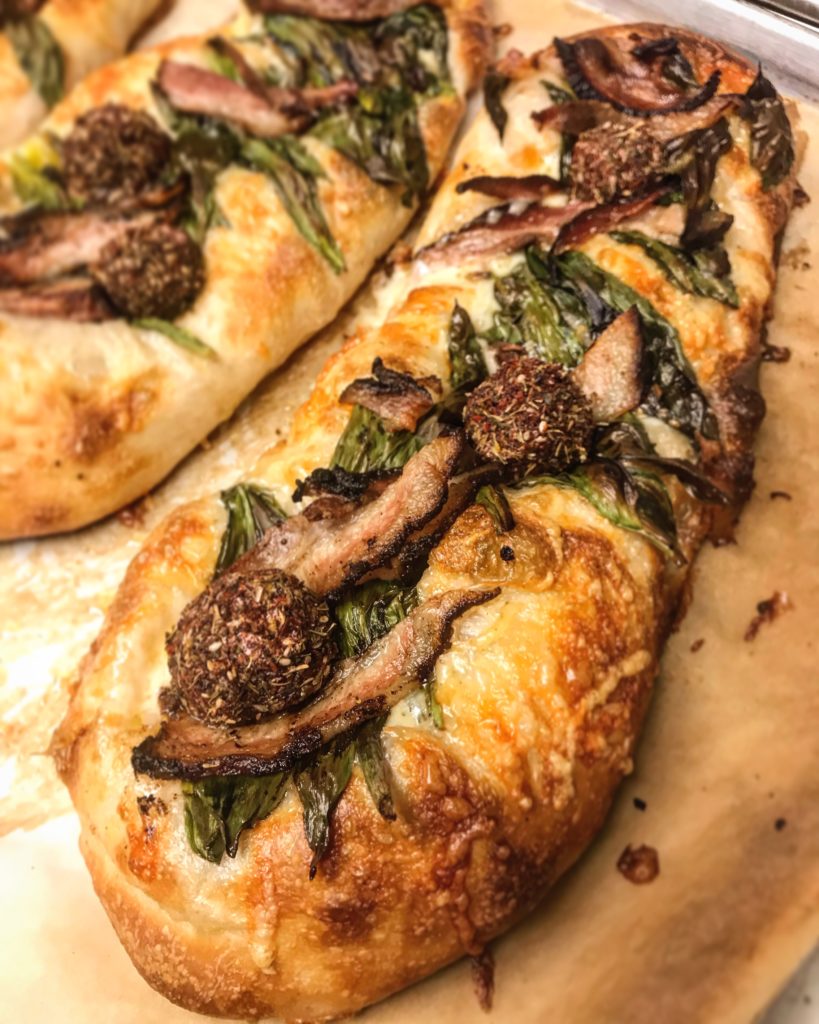 The first ramps are coming up now and I baked alot on a sourdough Coca here with Gruyere, Woodland Ridge pork belly and za'atar coated ramp-labneh balls with sumac and Aleppo peppers. Love these fuzzy balls.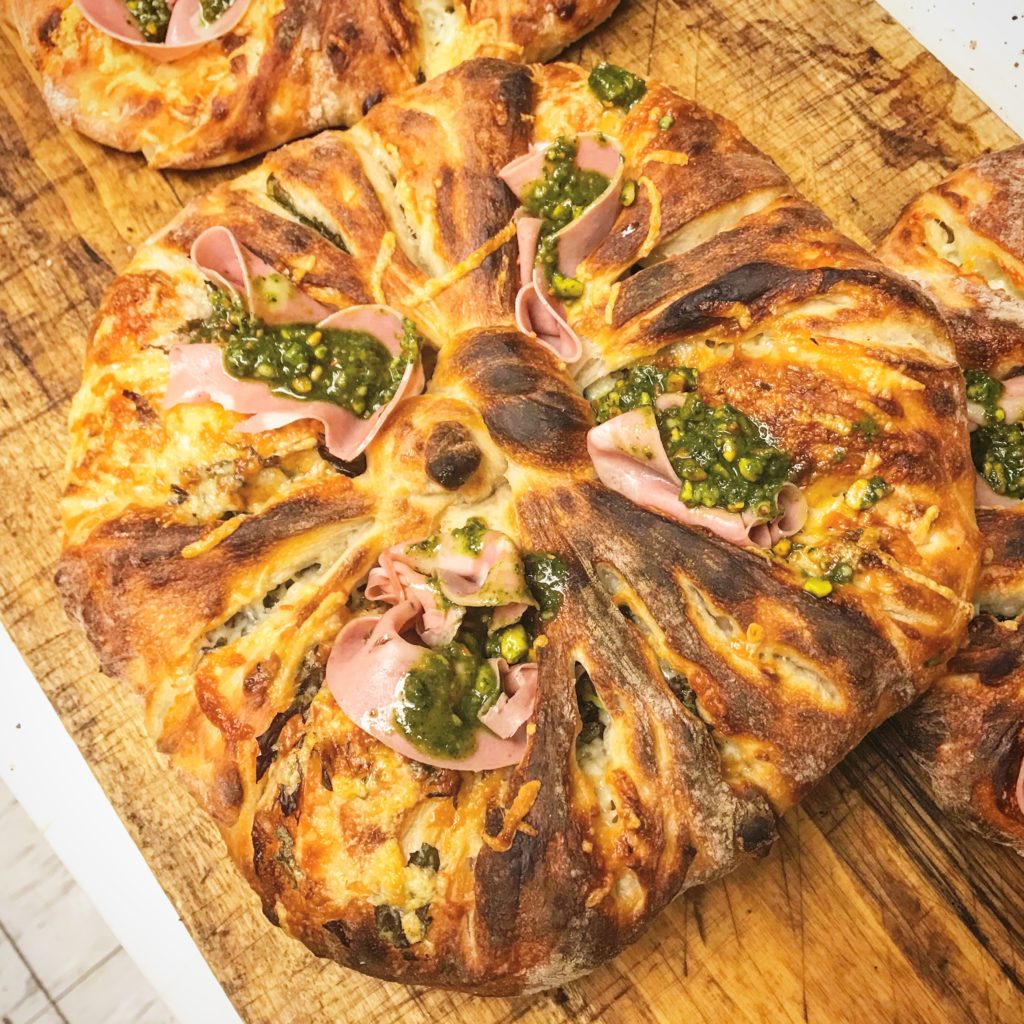 I finally kicked off some really great Parachute Pizza with knotted crust pulled up. This has baby kale, Piave Vecchio, mortadella and a pistachio-basil pesto on top. A beauty in any language.
See you next week.
Toe tap a flea.
JG
from your own site.
Source link