pizza
Mile High Lime Meringue Pie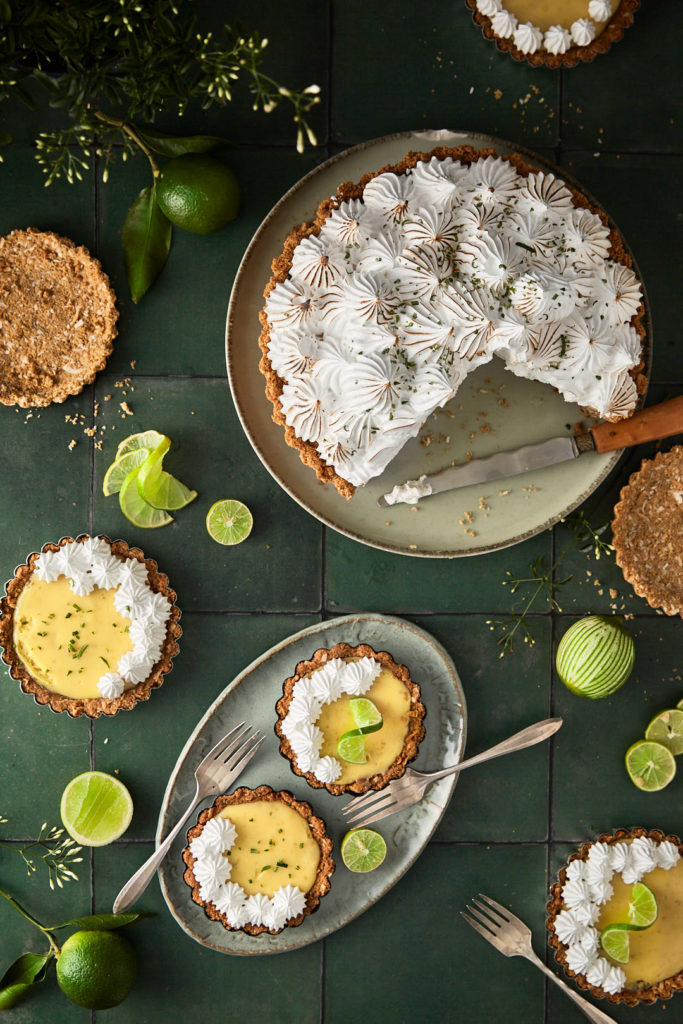 I had so many limes in my fridge from a citrus photo shoot I did a few weeks ago and needed to use them up before they dried out. I decided to make a lime meringue pie. My inspiration was a key lime pie, but instead of whipped cream on top, I made a meringue topping. I adapted Anna Olson's recipe on food network.ca to create this mile high version.
Sweetened shredded coconut was added to the graham wafer crust for a tropical vibe. I baked my pie in a 9.5 inch deep dish tart pan with a removable bottom. I really love the drama of a tart pan. You could certainly use a 9 inch spring form pan.
Key limes were not available so I just used regular limes and added a 1/2 teaspoon of cream of tartar to the filling to create a more tart flavour.
Watch the video to see how the pie comes together.
I used an Italian meringue to top the pie as it is very stable and is not prone to weeping. Essentially there are three types of meringue, French, Swiss and Italian.
French meringue is the simplest of the three. It's made by beating egg whites until frothy and then gradually adding sugar until it dissolves. Once all the sugar has been added, it is whipped to stiff peaks. It is the least stable meringue and it will start to weep after sitting on the pie for a few hours.
A Swiss meringue is a gently cooked meringue. The egg whites and sugar are placed in a bowl over simmering water and whisked until they reach a temperature of 145°F on a candy thermometer. Once it reaches temperature it is taken off the heat and whipped in a stand mixer until stiff glossy peaks are achieved. This is my favourite meringue for turning into buttercream. Swiss meringue is more stable than French meringue, but can't hold a candle to Italian meringue, in terms of stability.
In an Italian meringue the egg whites are whipped in a stand mixer until foamy. Next, sugar and water are cooked to the soft-ball stage (238°F) and then slowly, with the mixer running, the sugar syrup is poured into the whipped egg whites until stiff, glossy peaks form and the meringue reaches room temperature. Italian meringue is the most stable. It is perfect for putting in a piping bag as the piped designs really hold their shape. We nibbled away at the pie for several days and the meringue on top of the pie held its shape and was still firm after 4 days in the fridge.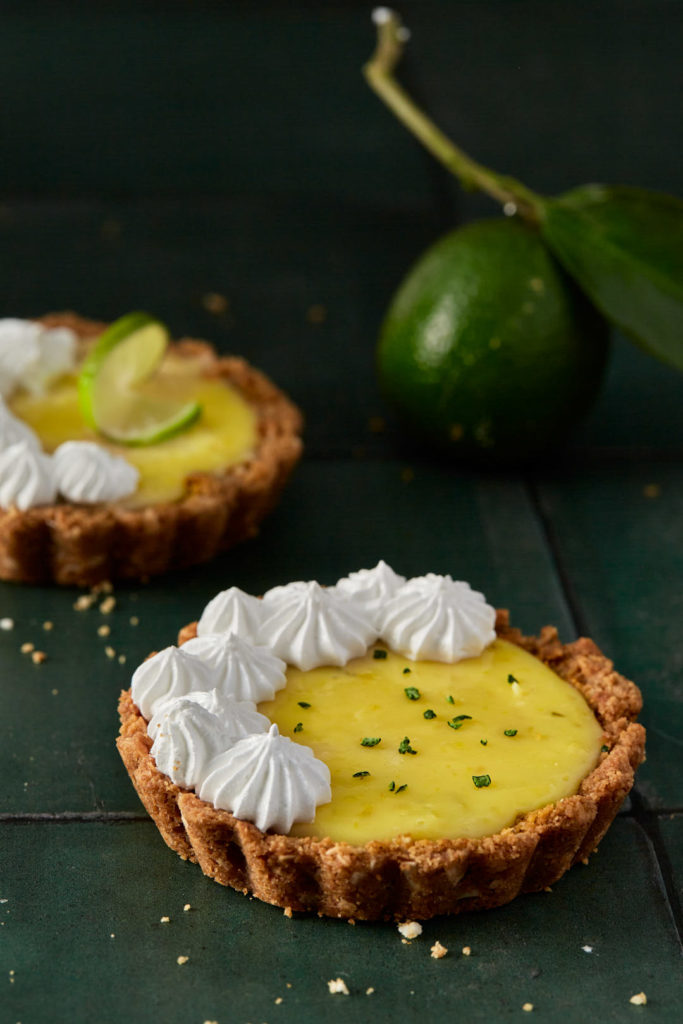 The combination of flavours and textures in this pie is perfection. Sweet crunchy crust, lip puckering creamy lime filling and marshmallowy soft and sweet meringue topping. I added a hefty pinch of salt to my meringue and it really balanced out the sweetness.
Click here to print recipe for Mile High Lime Meringue Pie.