pizza
Tuna Niçoise Sandwich | Salt and Serenity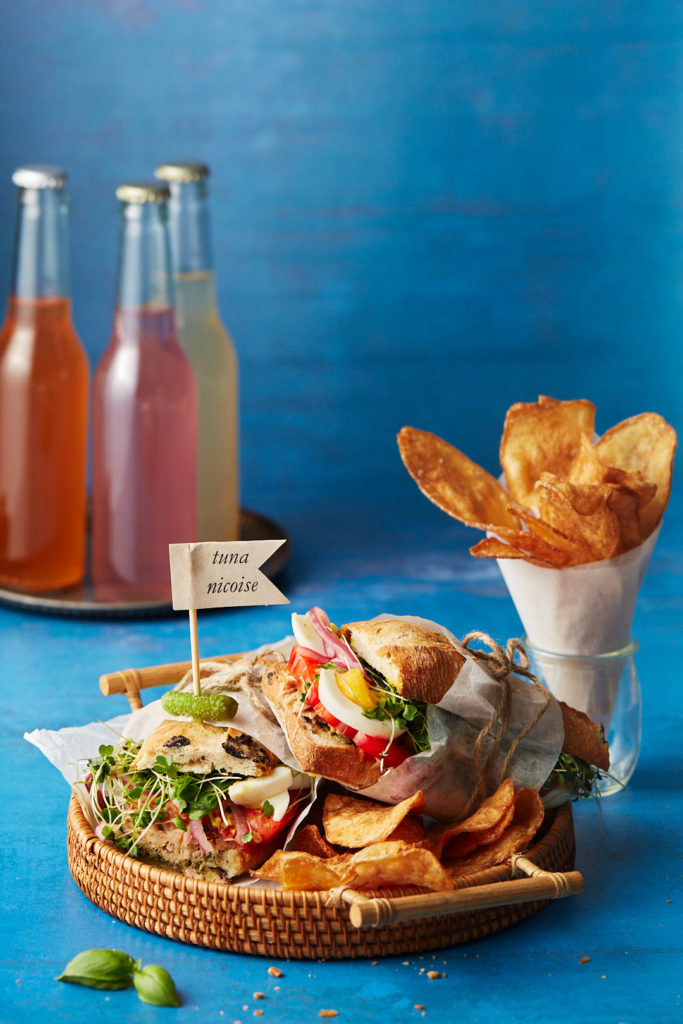 Today's recipe is for my cousin Mark. We were recently exchanging text messages and he told me how much he was enjoying my blog posts, but he wasn't really cooking many of the recipes. He suggested that perhaps I post some recipes geared toward novices, sort of like what Duplo is to Lego! He has a young son, so I can appreciate the context. He always makes me laugh.
He is correct. Most of my recipes are multi-ingredient, multi-step recipes. Truthfully, I started this blog, in 2009, as a way of chronicling my cooking and photography adventures, sort of like an online journal. I was doing it for my own amusement, mainly as a way to track my progress. The fact that so many people signed up to follow along was totally shocking to me.
These days, I will admit I am way more focused on the food styling and food photography aspect and less on recipe development. It is what brings me the most creative pleasure. Of course, everything I post must still taste delicious and the recipes must be reliable. But they are more complicated because I am so focused on capturing all the little details and I set more advanced challenges for myself.
All that to say, today's recipe is a sandwich. Not much cooking is involved. It's all about gathering good quality ingredients and assembling them. My inspiration was a Salad Niçoise. Tuna, olives, hard boiled eggs, and pickled onions are the "building blocks". (A little Lego reference for you Mark!)
Here's how it all comes together.
For the olive component, I made an olive tapenade. Pitted green olives, garlic, parsley, capers, lemon juice and olive oil get blitzed in the food processor. If you don't feel like making it, store-bought is fine. There are many great options on the supermarket shelves.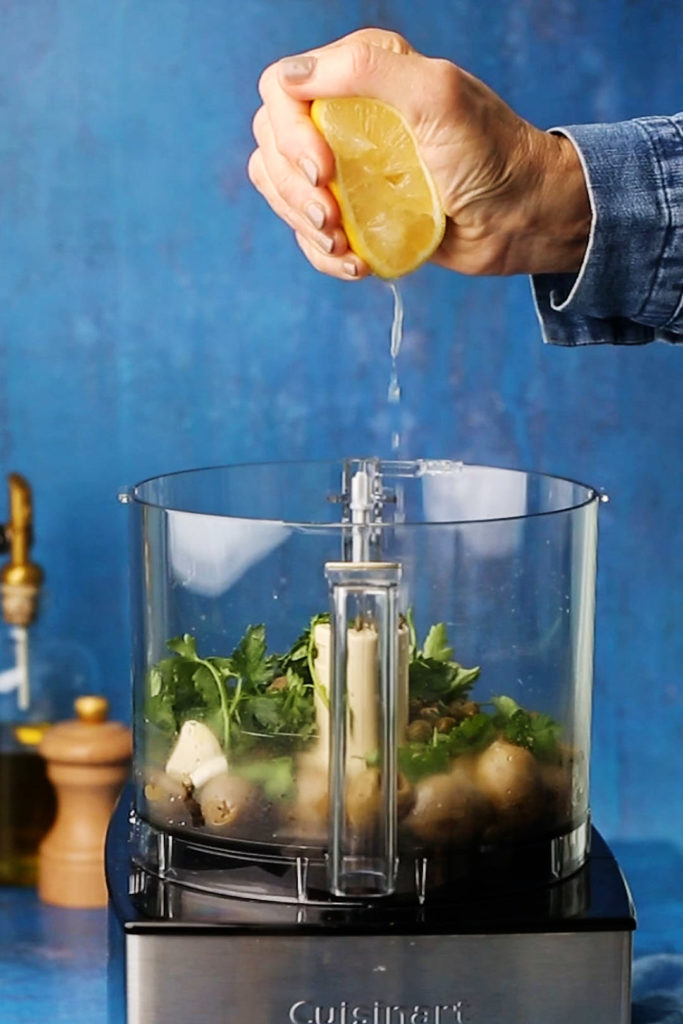 For the tuna, I'm going to get bossy here and insist that you not use water packed tuna. I stopped buying water packed tuna several years ago. If you have never tried tuna packed in olive oil, you are missing out on something very delicious. Two brands I really love are Rio Mare (more affordable) and Tonnino (a bit of a splurge).
If you are not an onion fan, you can certainly leave them out, but I urge you to try it. This is a sandwich rich in fat (tuna, olives, eggs) and the pickled onions cut through that fat and balance the sandwich perfectly. Pickling onions is not a difficult thing to do and it tames the bite of onions, making them mellow and delicious.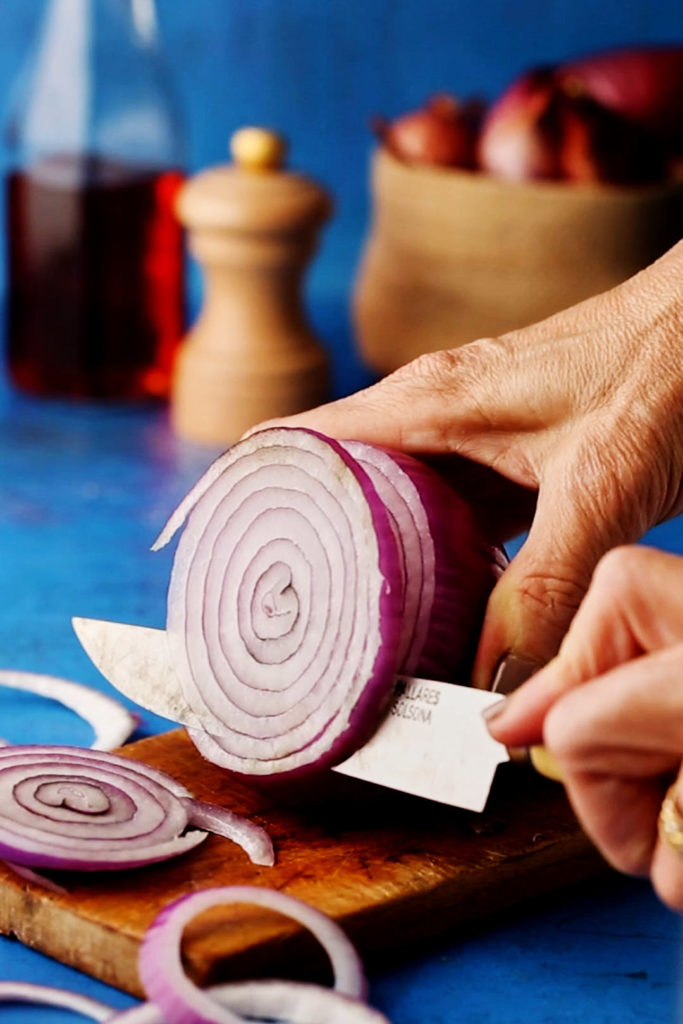 Perfect hard boiled eggs (and by that, I mean without the grey/green ring around the yolk) are not difficult to achieve. Bring a pot of water up to a boil. As you gently lower in the eggs, yell to Alexa to set the timer for 9 minutes. (That's all I ever use my Alexa for!) While the eggs are boiling, fill a bowl with cold water and ice cubes. When the timer goes, plunge eggs into ice water bath. When eggs are cool, transfer to an airtight container and keep in the fridge for up to a week. Peel just before using.
A little note regarding eggs: I have recently become obsessed with eggs that have a super golden, almost orange yolk. The first time I had this, I was in London, England. It was the most beautiful and delicious egg I had ever eaten. Through much research, I have discovered that those eggs come from chickens that are fed a diet high in Marigold. Sourcing those eggs reliably, was a bit of a hit and miss, but I found a brand at Farm Boy (Vita Eggs) that carries them regularly. Make sure you buy the ones marked Free Run. The organic ones are not as golden.
The best bread for this sandwich is either a baguette or a ciabatta loaf. If you live in Canada, Ace Bakery makes excellent versions of both. I used the Ace Bakery olive ciabatta in the video. Make sure you toast the bread first. Otherwise the sandwich will become too soggy.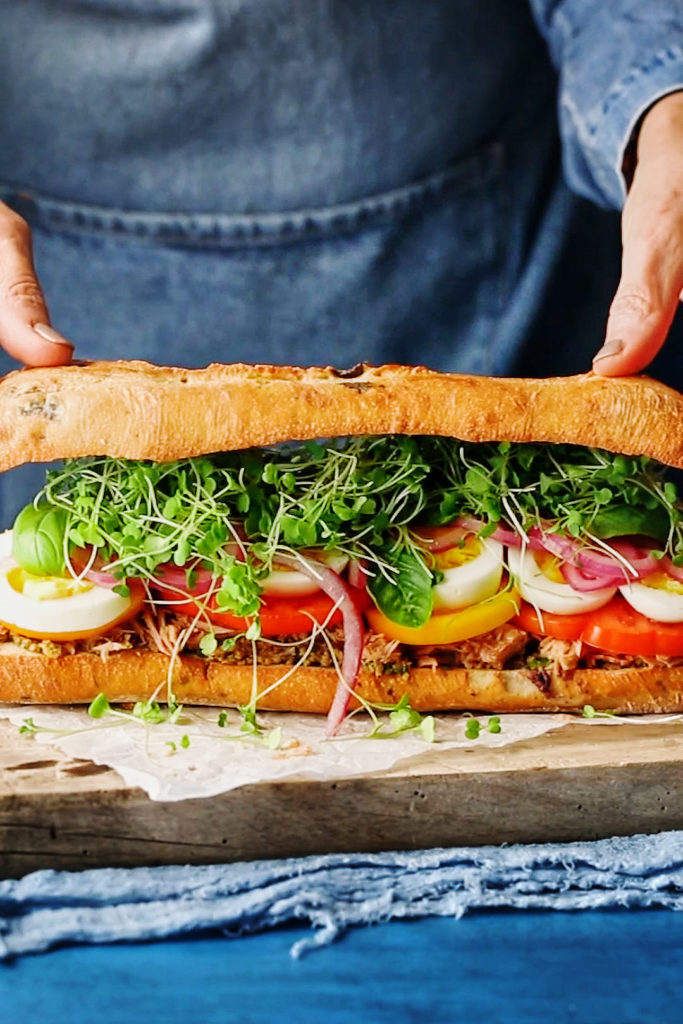 Click here to print recipe for Tuna Niçoise Sandwich.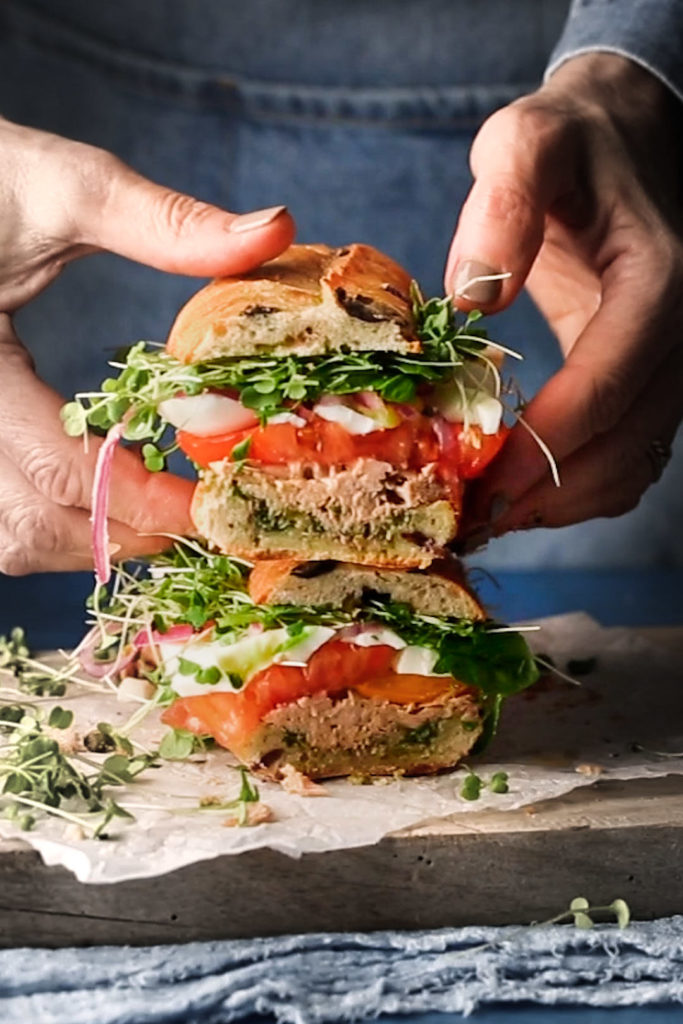 Source link